Top 5 Reasons to Buy a Generac Generator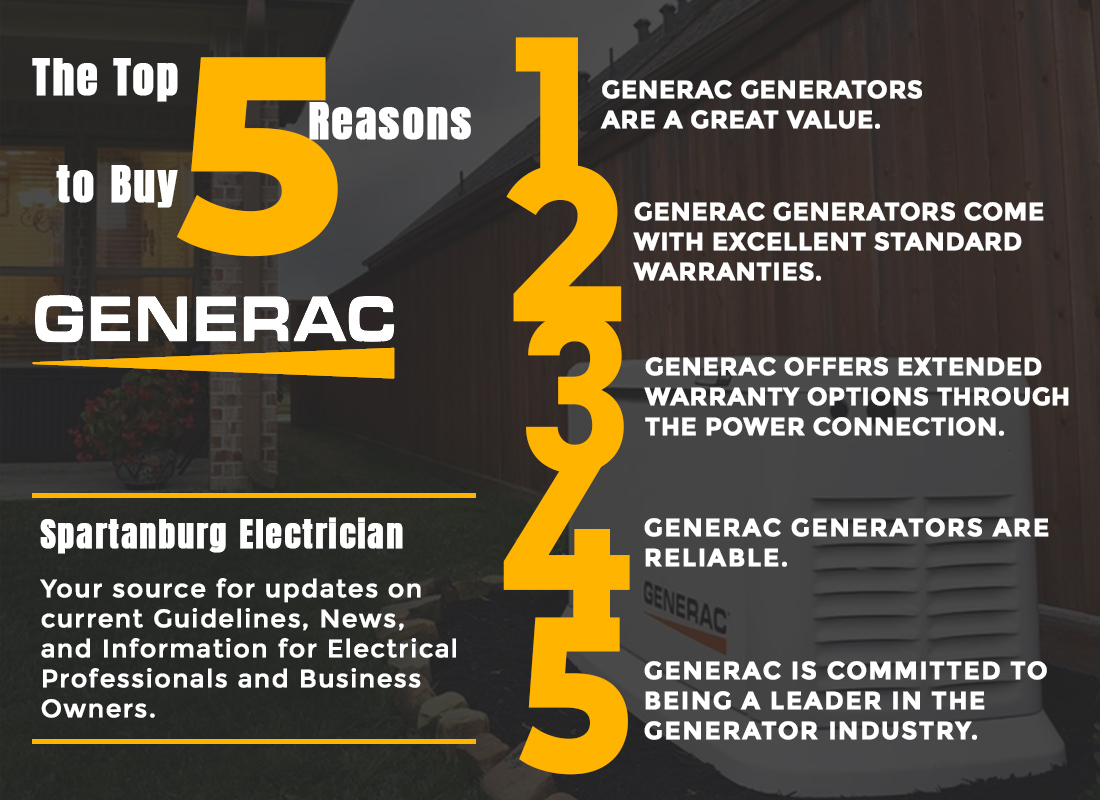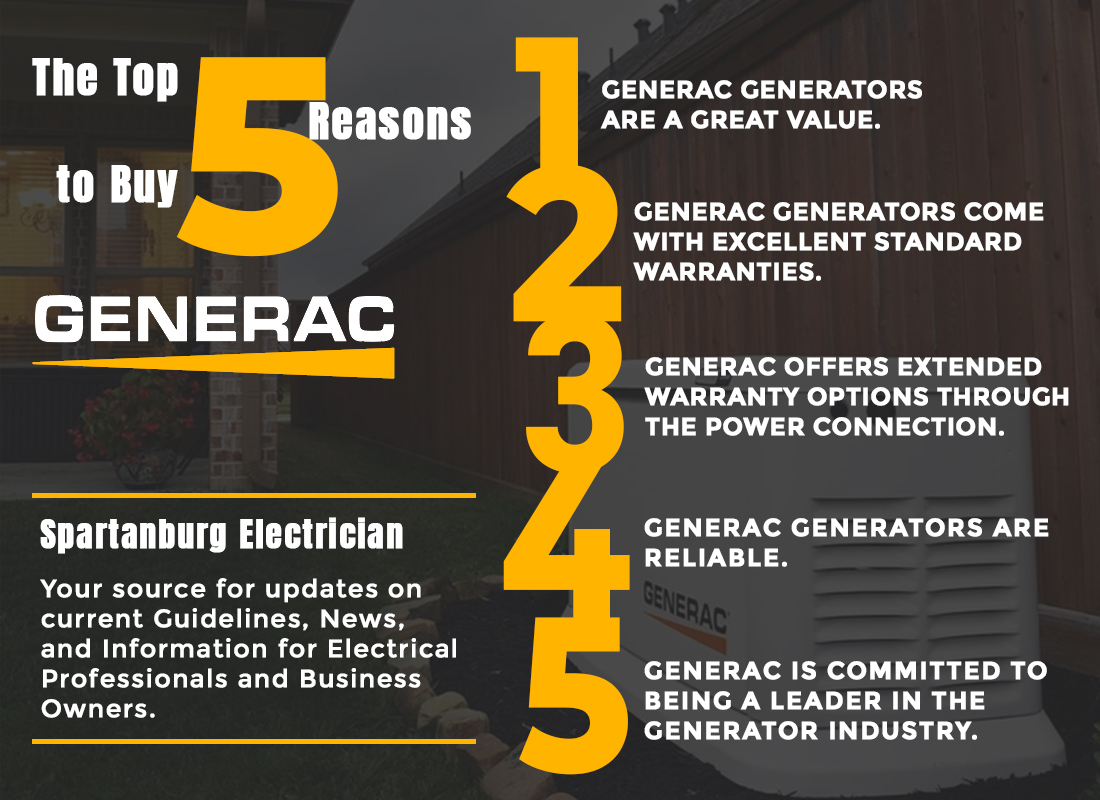 1. Generac Generators Are A Great Value.
Providing a backup power supply is not a cheap solution, but Generac offers more power per dollar than a lot of their competitors. With all options considered, we think Generac generators offer the best bang for your buck.
2. Generac Generators Come With Excellent Standard Warranties.
A solid standard warranty shows that a manufacturer stands behind the quality of their products. All Generac generators come with a full 2-year warranty that offers full replacement coverage on any defective parts and a 1-year warranty on labor.
3. Generac Offers Extended Warranty Options Through The Power Connection.
Want to extend your manufacturer's warranty? No problem. As a certified Generac dealer, The Power Connection offers extra warranty protection to give you peace of mind for years to come.
4. Generac Generators Are Reliable.
When the power goes out, you can count on a Generac to start up. Just like a motor in your car or other powered appliance, generators require regular maintenance in order to run smoothly. We find that well-maintained Generac generators tend to live long and productive lives.
5. Generac Is Committed To Being A Leader In The Generator Industry.
Over the past few decades, Generac has invested heavily in becoming a leader in the industry by using high-quality parts and motors in their generators. Their investments have paid off – Generac is the #1 manufacturer of backup generators for homes and the #2 manufacturer of industrial generators in the United States!
Get a Quote For Your Project