Fuel Types & Applications For Generac Generators
DIESEL, NATURAL GAS, DUAL-FUEL, BI-FUEL …
HOW DO I CHOOSE?
Diesel generators are the established standard for power generators, however several options are emerging to address issues such as smart grids, grid reliability, and environmental regulations. Fuel prices, supply, and maintenance are key factors in lifecycle costs and reliability for power generation.
Several factors favor the use of gaseous fuels :
Relative fuel prices between 15 ppm ultra-low sulfur diesel and natural gas widening
Forecasts of domestic natural gas availability extremely robust
Energy and environmental policies now incorporate Full Fuel Cycle analysis, bolstering gaseous fuels
Lifecycle costs for gaseous generating sets are improving, including power density (first cost), fuel economy and maintenance costs
While these gaseous fuel options are not viable for Critical Operations Power Systems (NFPA 70 Article 708), natural gas, dual-fuel or bi-fuel generator equipment can provide advantages in reliability and lifecycle costs for many backup power applications.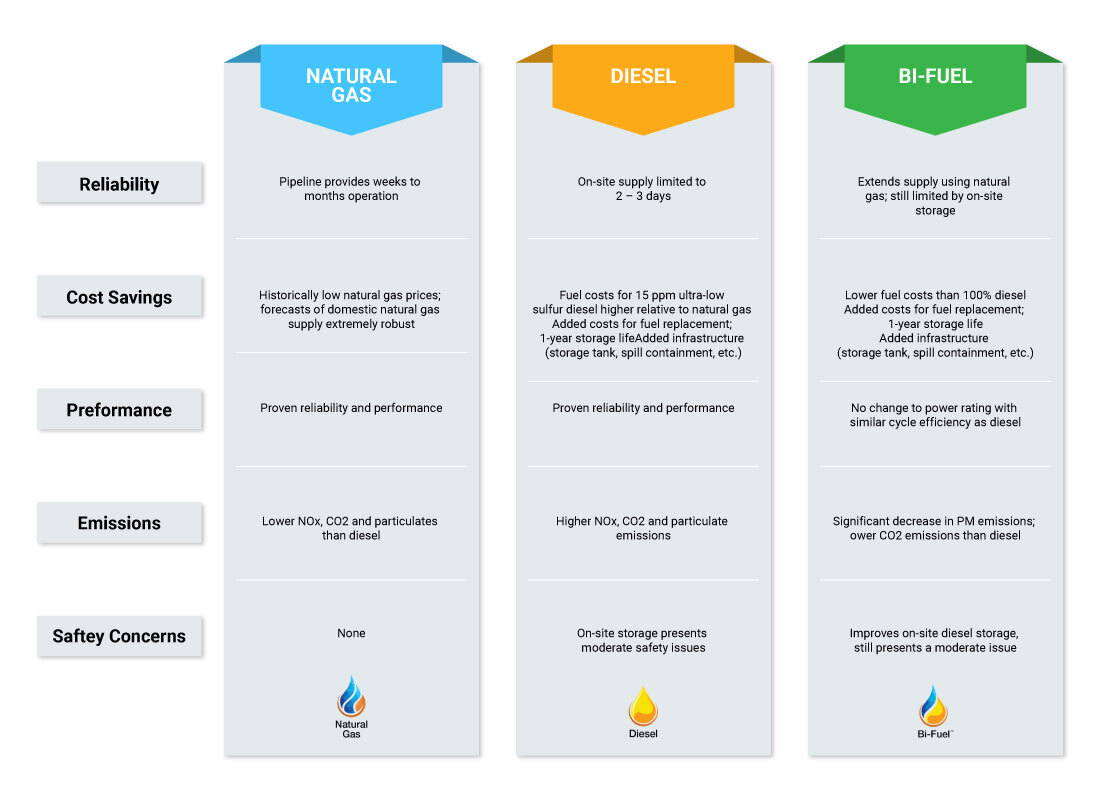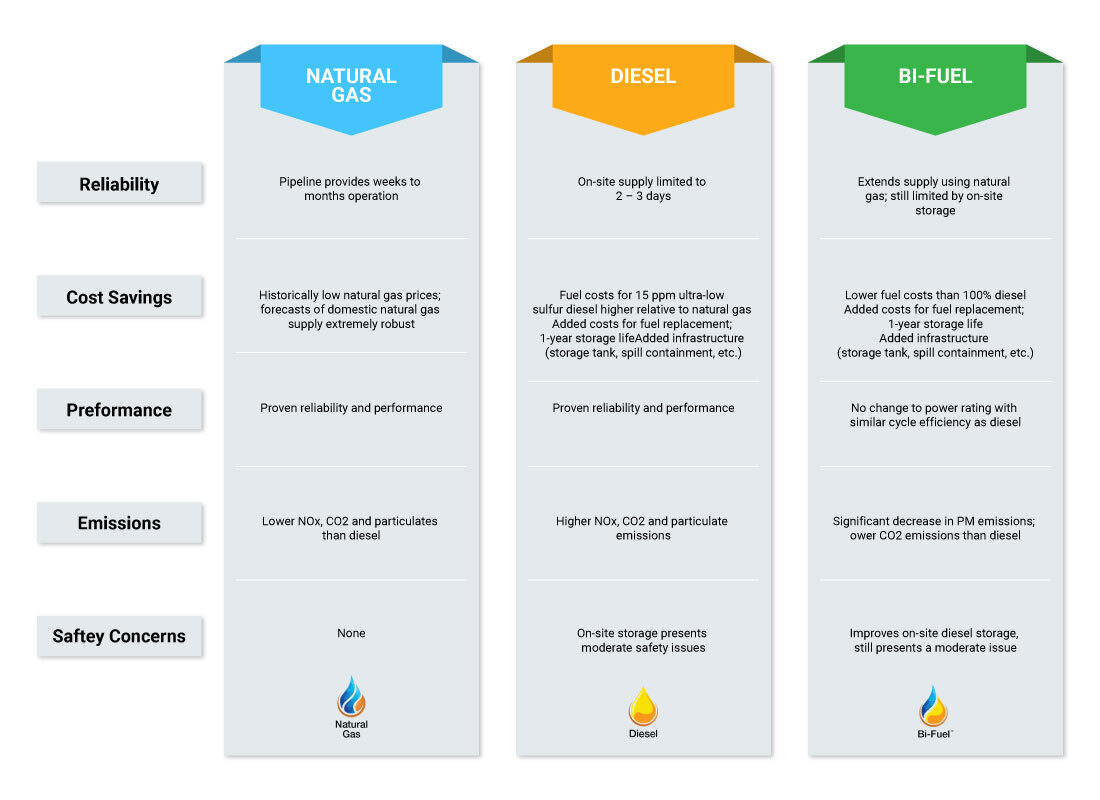 Get a Quote For Your Project